German Pavilion Intersec, Dubai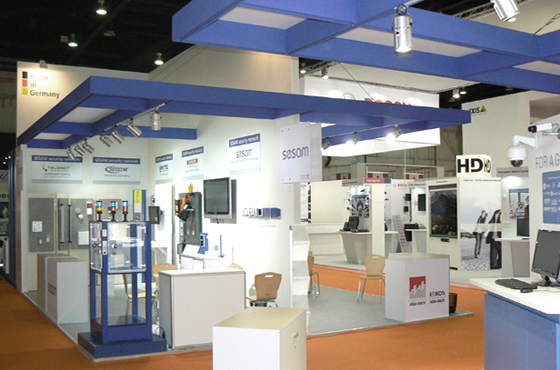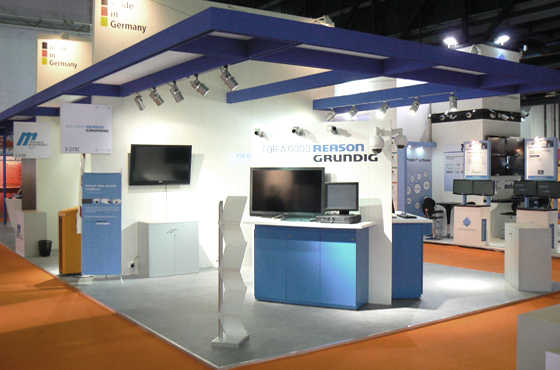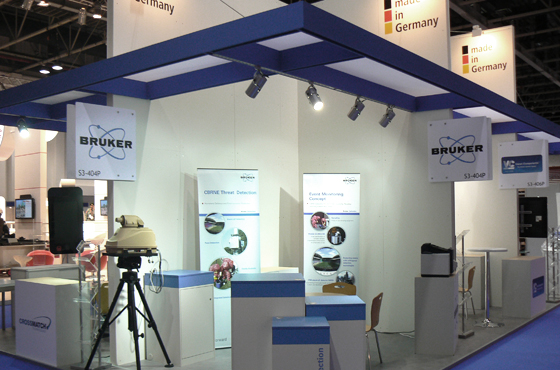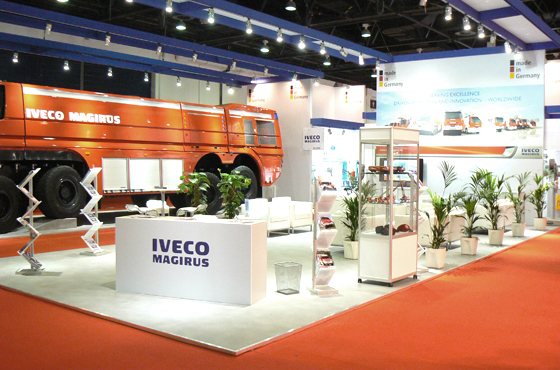 Joint German stand at Intersec in Dubai. This is the leading Trade Fair for safety and security, police equipment, border, personal, occupational and fire protection in the Middle East.
Forty companies are represented at the German Pavilion and there are two information stands. The common design comprised high, white walls with suspended blue ceilings. This construction enabled the company stands to be self-supporting.