Miditec security Essen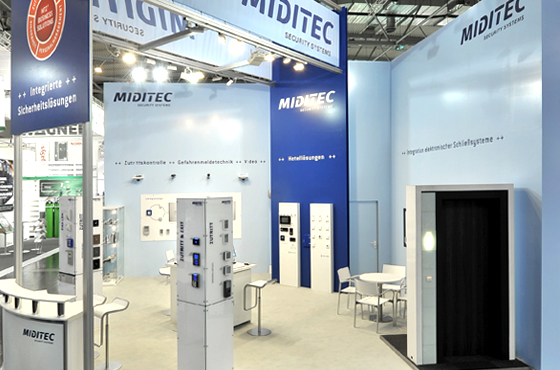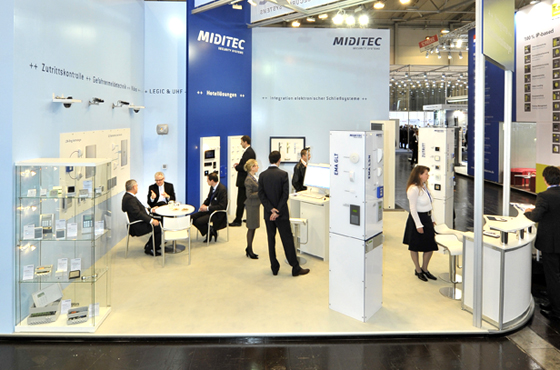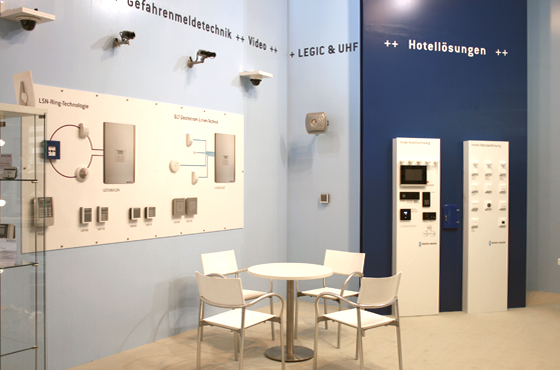 Miditec Security Systems is an access control, time recording and building security provider which
exhibits at the Security in Essen, the world's leading trade fair for security and fire protection.
The corner booth, in the corporate colours light blue, dark blue and white, is simple and open. The exhibits are presented on the aisle sides, while the back walls are used for graphic displays.