German Pavilion expo-Hospital santiago de chile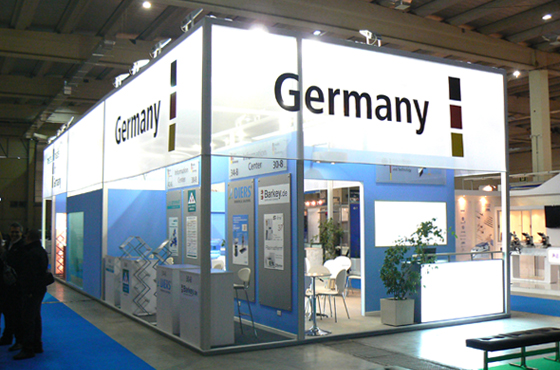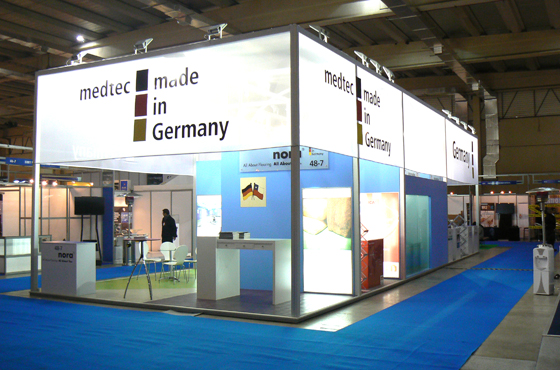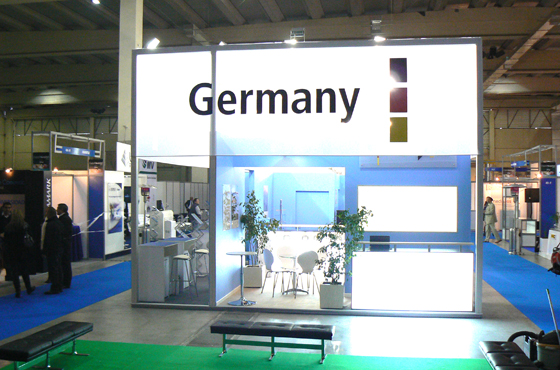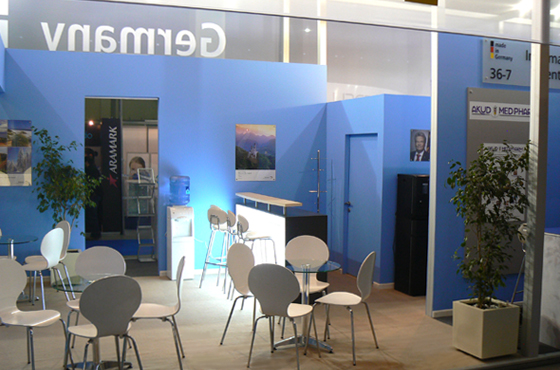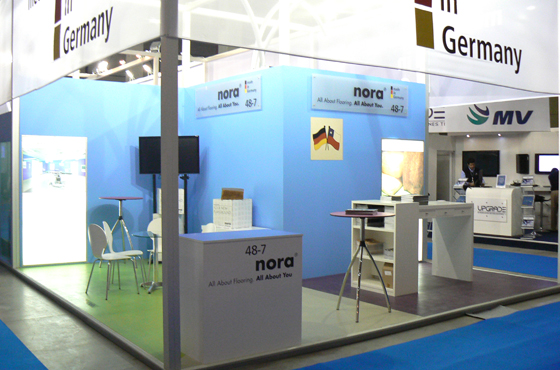 Joint German stand at Expo-Hospital in Santiago de Chile.
Expo Hospital is an international fair for hospital technologies, products and services. At the German Pavilion there were eight exhibitors and an information stand beneath An illuminated, textile cube. This was offset by light blue walls and lightweight, white furniture.