SAbian Musikmesse Frankfurt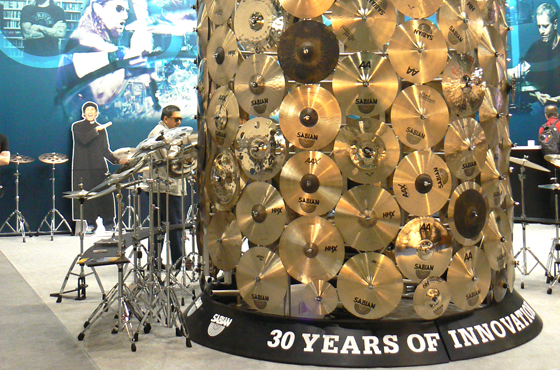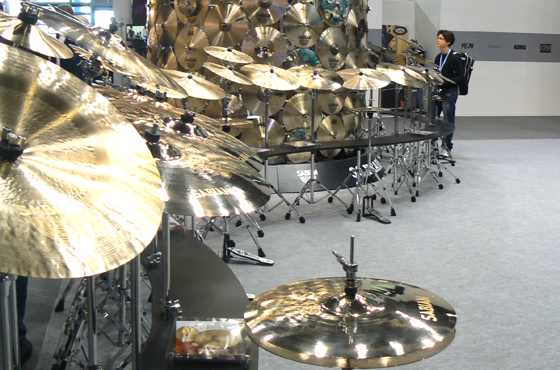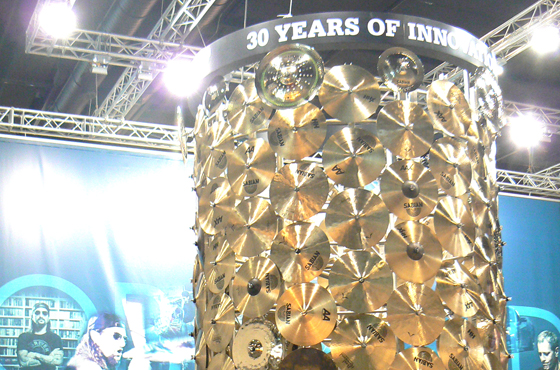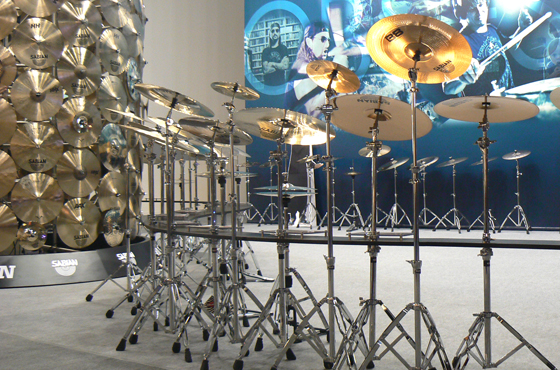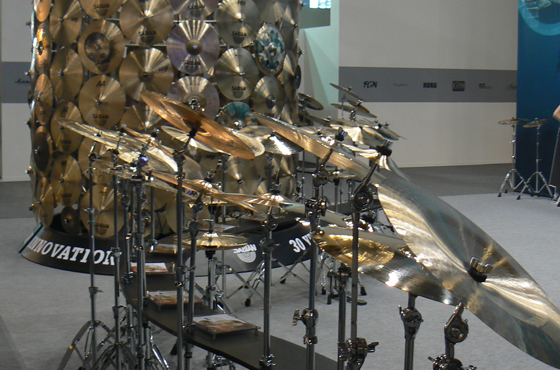 The Canadian company Sabian produces high-quality percussion and orchestra cymbals.
The eye-catching impact of the stand results from the exhibits being arranged as an oversized tower and in in the form of a wave for trying and presenting. A large banner in dark blue tones, to contrast with the cymbals, serves as a backdrop and shows prominent percussionists with Sabian products.